Gig Harbor Deck Installation Photo Gallery
Handyman Mike is your Gig Harbor local handyman professional. We build decks!
We offer free estimates on all projects, no job too small or too odd!
New Waterfront Deck & Stairs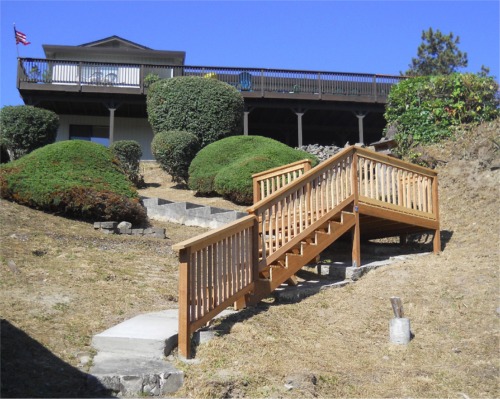 This hillside deck and staircase was built to replace an old, rotting deck.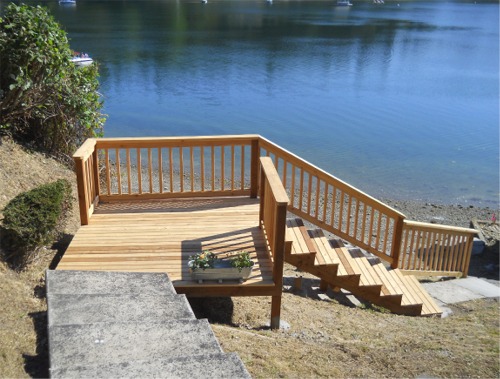 The new deck transitions between the concrete stairs and the beach.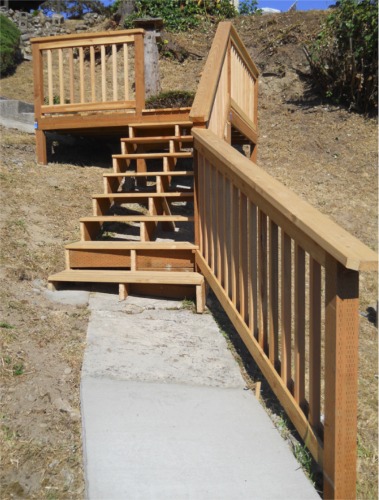 An extended handrail compliments the deck railing
---
Wheelchair Accessible Deck Replacement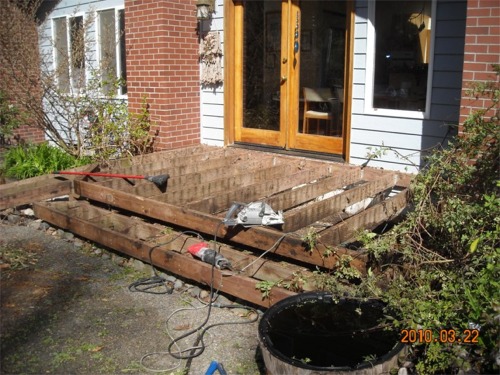 The existing deck had become rotten, and needed replacement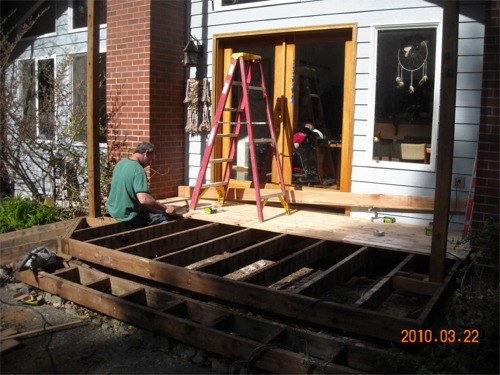 Old decking boards were removed and new ones added.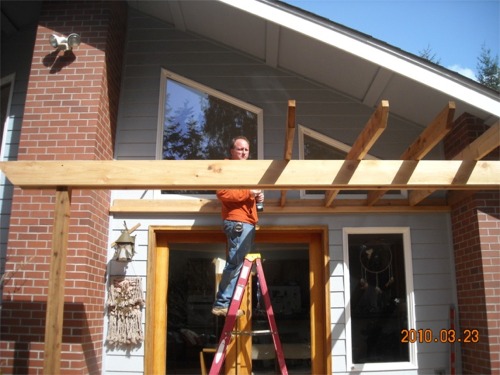 A new pergola was also added over the deck.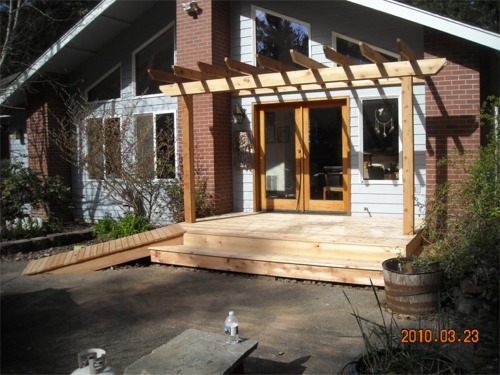 The finished deck with wheelchair ramp to the left, and pergola.
---
Deck Total Replacement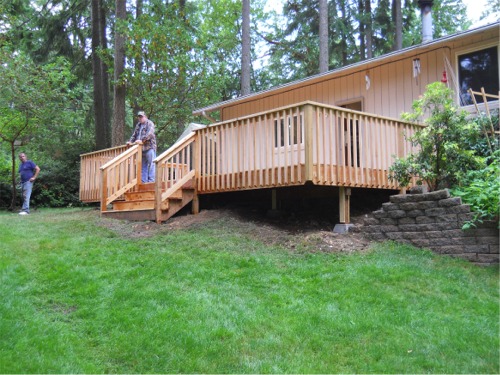 The existing deck on this project was completely rotten.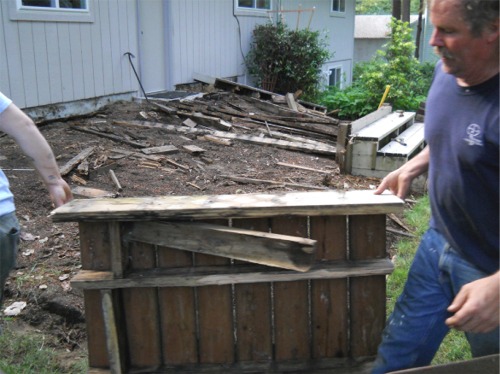 Old rotting decking being hauled off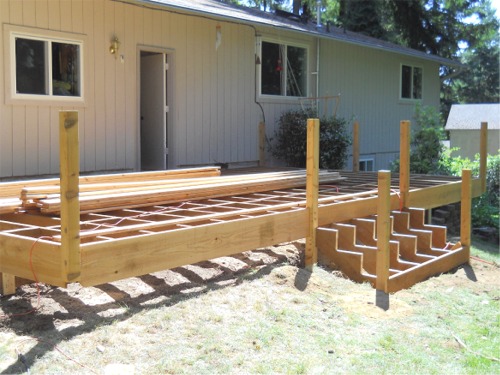 New deck joists, and decking being installed.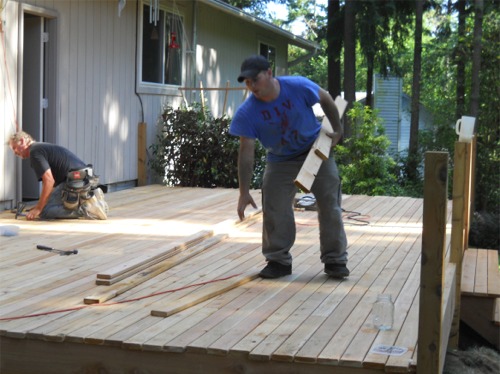 Fastening the deck boards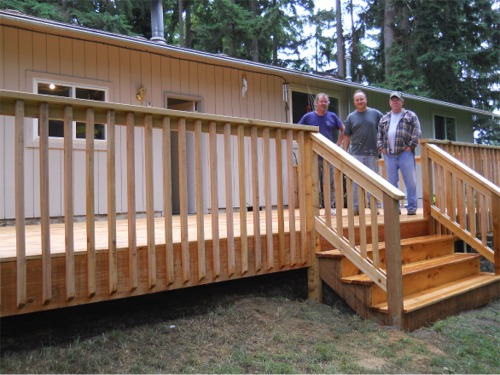 Completed project, happy homeowner!
Call Now For Free Estimate
---
Home
Contact Us
Call Now
Gig Harbor, WA
Copyright 2020
Website Design by Dragonwyck? Web Design L.L.C.



If you have questions or comments about this website,
please contact the Webmaster